Ultimate Bridal Trousseau Checklist For Every New Bride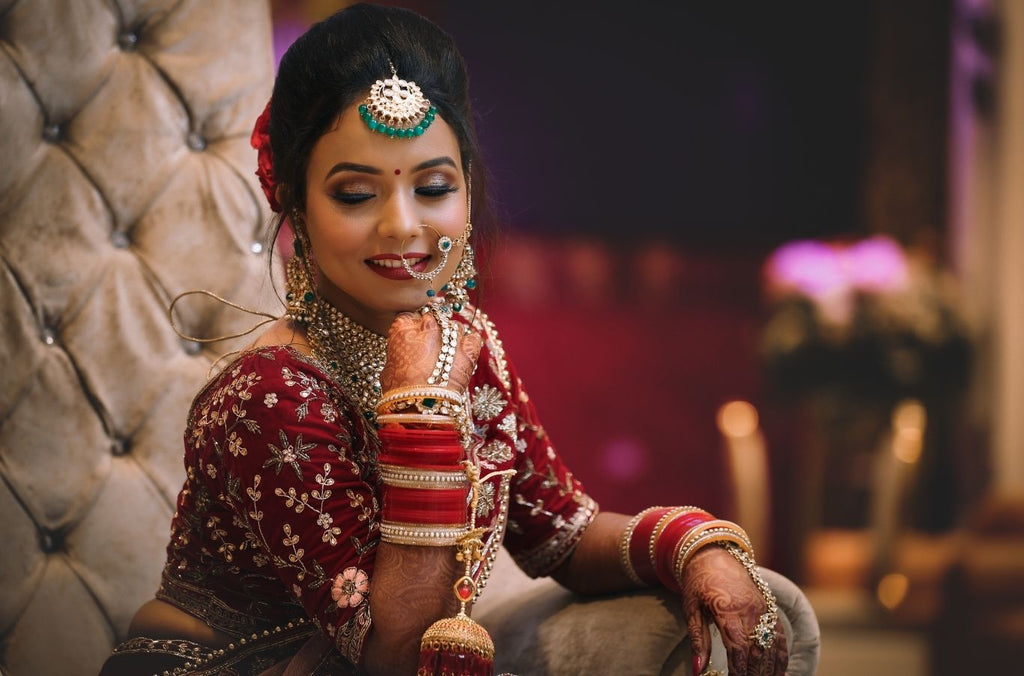 Getting Started
Wedding parties are always so much fun and why not? There is an outlandish effort that goes into creating an epoch-making ceremony on both the groom and bride's end. It is such that keeping a checklist of things to do, and things you require is often necessary to scale through without mixing things up. More accurately, there are a thousand and one checklists that will be needed in the days leading up to the wedding. One of the most primary is the bridal trousseau checklist.
What is a Trousseau?
The word 'trousseau' is of French origin and primarily refers to a 'bundle'. The bridal trousseau is a collection of clothing, accessories and materials needed by the bride on her wedding day and for her marriage. It is an age-old tradition that often depicted the bride's status and social standing and was made up of new outfits to be used during the wedding, honeymoon and immediate post-wedding period. Although no longer a representation of social status, the trousseau still contains all the essentials the bride needs to start her new life with her husband.
What to Include in Your Bridal Trousseau list
Different people have different ideas as to what the bride should include in her trousseau. It can become confusing depending on who you are asking but it doesn't have to be. To save you the stress and confusion, here is a list of the things that you should include when you are preparing your own trousseau checklist
1.    Traditional Wear
a.   Sarees
Sarees are an important part of every Indian woman's wardrobe and they will certainly be very useful for the many dinner parties and engagements that will come right after the wedding. A retinue of designer sarees made with different materials is advised e.g silk saree, chiffon saree, printed satin saree, crepe, sequin work etc. You can also include pre-draped saree in your bridal saree collection.
b.    Blouses
Sarees go with their blouses. However, much more than the blouses associated with the saree, get yourself several blouses with different styles and designs. Matching and mixing your saree with different blouses (and vice versa) will give you a variety of wears for any occasion that comes up while saving you a lot of money.
c.    Ethnic wear like Lehenga
What better way to appear in a pooja or any other outing you may get called to than in a lehenga? It's easy to wear, carry and can add a touch of glamour to your outlook.
d.    Suit
By all means, include a few suits both for casual and special occasions in your list. Anarkali suits, straight cut suits with churidar, palazzos and pants are all necessary choices.
2.    Nightwear
You should remember to pack some nightwear along. It could be anything from t-shirts to shorts to pyjamas. Whatever the case is, the emphasis should be on what makes you comfortable when you need to sleep. You'll need them for many long nights.
3.    Lingerie
By nightfall, it's going to be only you and your husband, so you want to choose a lingerie that is both gorgeous, playful, teasing and still comfortable for you to wear.
4.    Skincare products and Make-up
For obvious reasons, you do not want to leave this behind. Make sure to add your cleansers, toners and moisturizers along with every other skincare and beauty product you use. Again, ensure you pack a full makeup kit so that you can easily get whatever you need to touch up your face. Items for the make-up kit should include your primer, foundation, eyeshadow palette, mascara, eyeliner, kajal, lipstick etc. to mention a few.
5.    Accessories
Ensure you include a list of all your pieces of jewellery, hair accessories, footwear, clutches; which serve to complement whatever cloth it is you are putting on and make you look more glamorous.
6.    Perfume and Deodorant
Smelling good is good business. Don't leave out your perfume and deodorant.
7.    Swimsuit
It does not hurt to be prepared for every eventuality. As such, having a swimsuit in your collection is not a bad idea. You may need to go to the beach during your honeymoon or be invited to a pool party or maybe the house you're moving to has a pool. Regardless, you just may need one.
When Should You Start Putting Together Your Bridal Trousseau?
The sooner you start planning, the better. While there is no exact time you should start, you should consider beginning immediately after your engagement. Of course, the things you want to include may change over time but you are unlikely to forget anything if you start early enough. Starting early will also allow you to explore several online stores, pick the best items available and choose the best from your pre-existing wardrobe.
Conclusion
That's our list of things the bride needs to include in her trousseau. Now, it's time for you to write your own checklist.